With all the time we spend traveling,
alarm system monitoring
is a good investment, eh?
Maggie, me and Sarah on "Baraby Beach." One mile long and all to ourselves.
Family Portrait Time.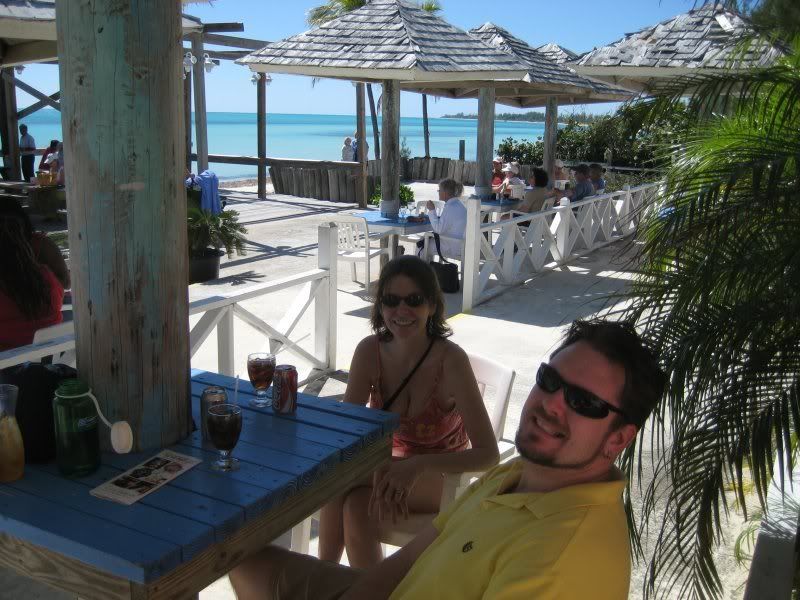 Family Beer Time! When eating out, Sarah would try to take us to all of the hole-in-the-wall places that only the locals know about.
Hubby went snorkeling at the local beach with Jeff. (I'm never crazy about actually going in the water.)
Maggie and I hung out on the beach and watched. She never complained about wearing her sunglasses and hat outside! Hahahaha...
Later that evening, we drove into Port Lucaya (the resort area) for dinner. Here I am standing in front of Jeff and Sarah's townhouse. We got lucky and the baby usually cooperated on our little 'field trips.' It's sometimes exhausting just to make it out, with all the baby accoutrements.