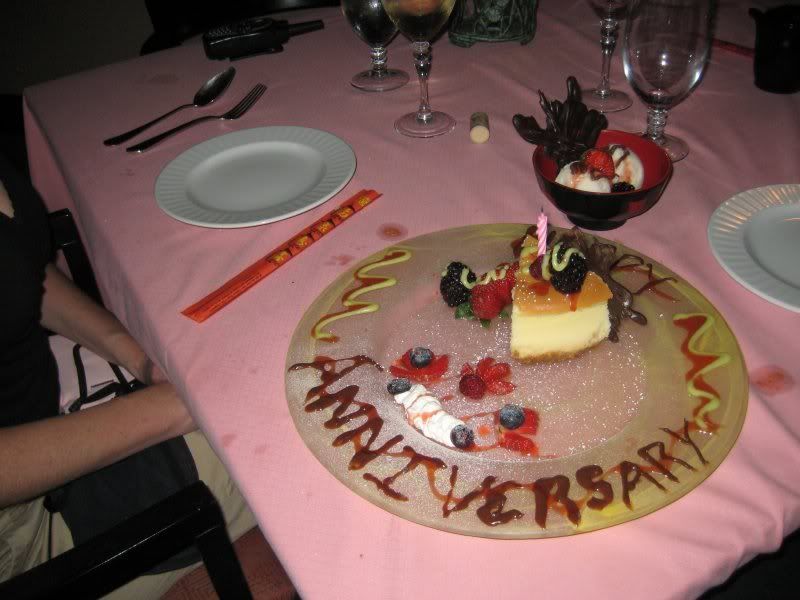 Hubby and I had our anniversary dinner at "China Beach" later that afternoon. The host was listening when we told him why we were out without the baby, and the staff came over to sing and bring us cheesecake after our dinner. Woo-hoo!
Junkanoo festival at Port Lucaya marketplace later that night. Sarah and Jeff had taken Maggie with them to dinner just across the square, so we were easily accessible with their walkie-talkies. After we all ate, we met back up again. A perfect celebration!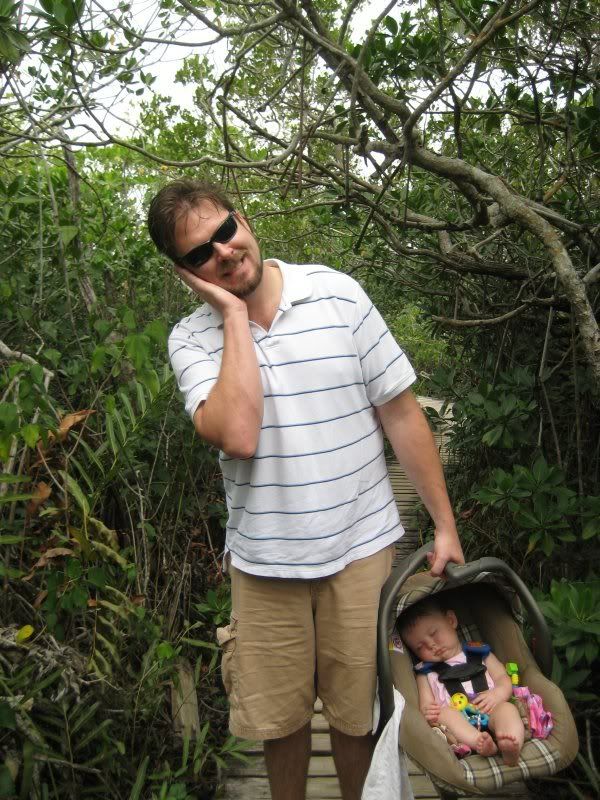 We went to "Gold Rock" beach on the last day. Again, Maggie wasn't able to keep her enthusiasm going for the entire trip out there.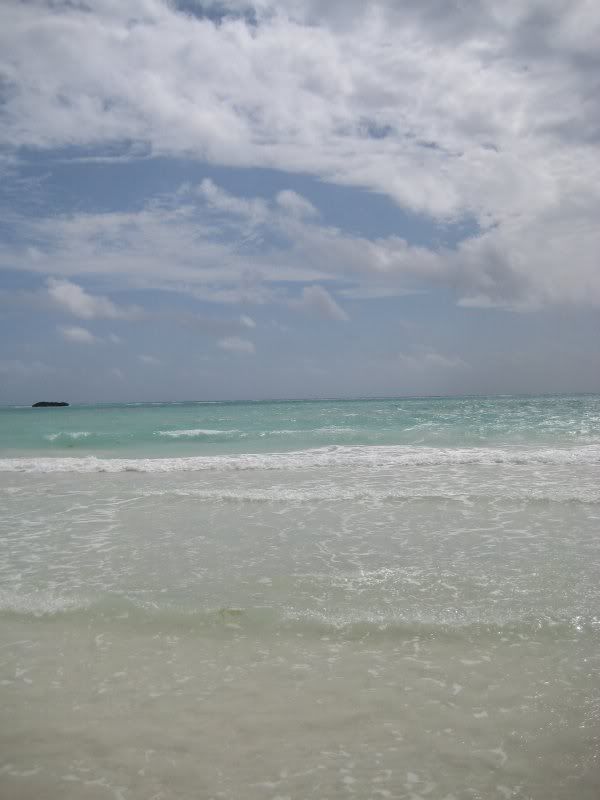 The beach is only accessible at low tide. During high tide, there IS NO BEACH! Low tide, however, exposes a long flat piece of white sand. Unfortunately, a steady on shore wind blew a bunch of sea weed in.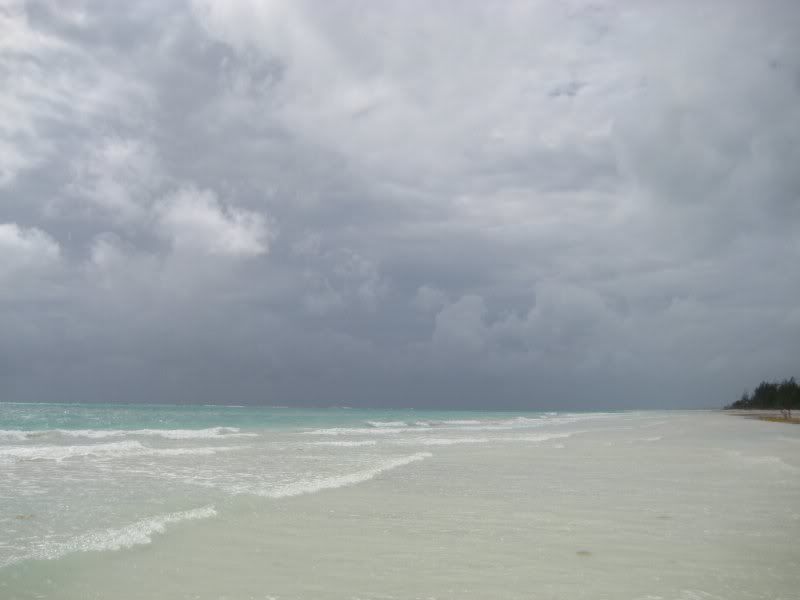 It looked threatening for a few moments, but nothing ever developed.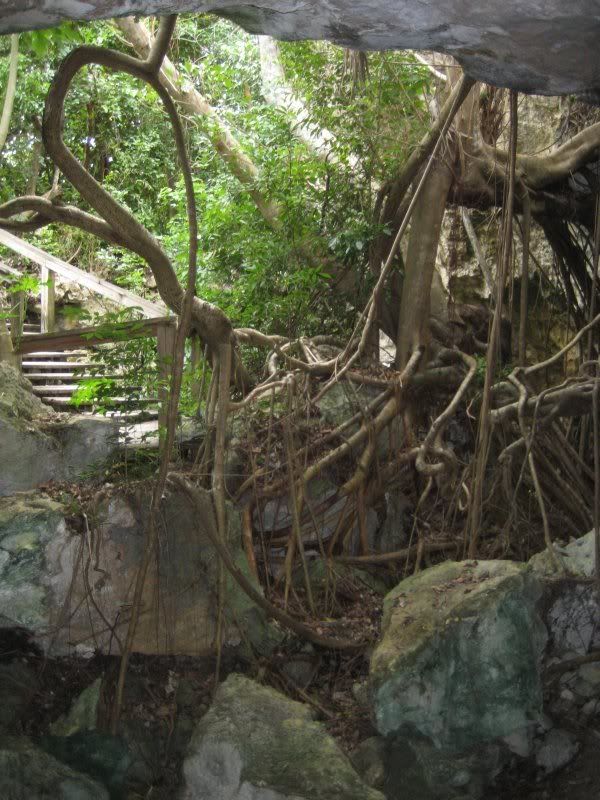 There were also caves on the island… BAT CAVES !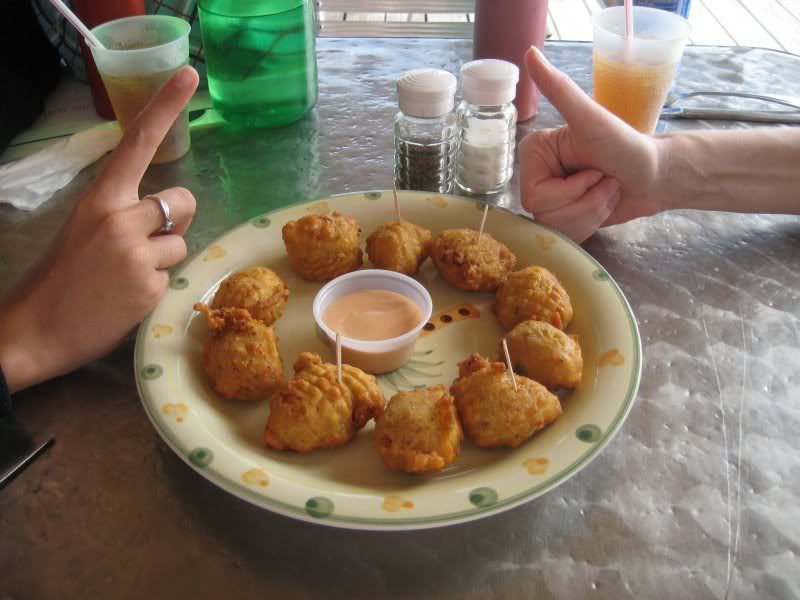 Sarah told me that I MUST try some Conch Fritters while we were visiting. Yum!
Maggie looking as cute as ever.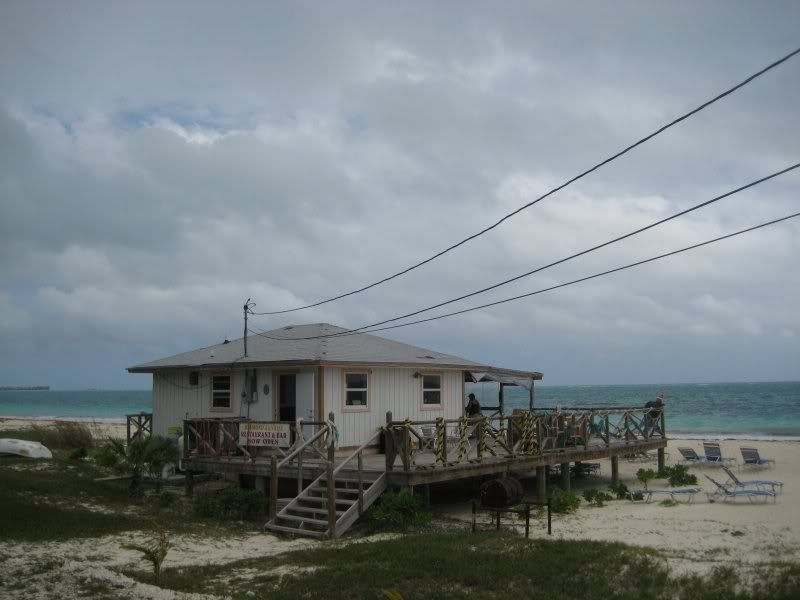 Here's the place were we had the conch fritters and lunch. Another Bahamian local favorite.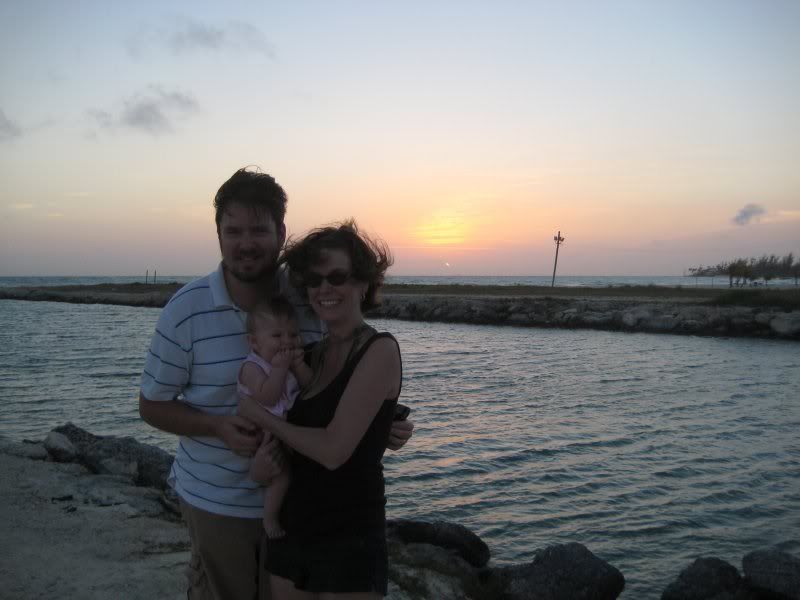 Sunset from the last night.